2018 was a year of growth and innovation for polytec, which couldn't be possible without our wonderful customers.
After three years in development, we're proud to add Oxford, a stunning navy for the new Venette range. Blossom White, Canterbury Grey and Black Wenge were also added to the range, the patented technology offering an exceptional fingerprint resistant surface in the purest matt form.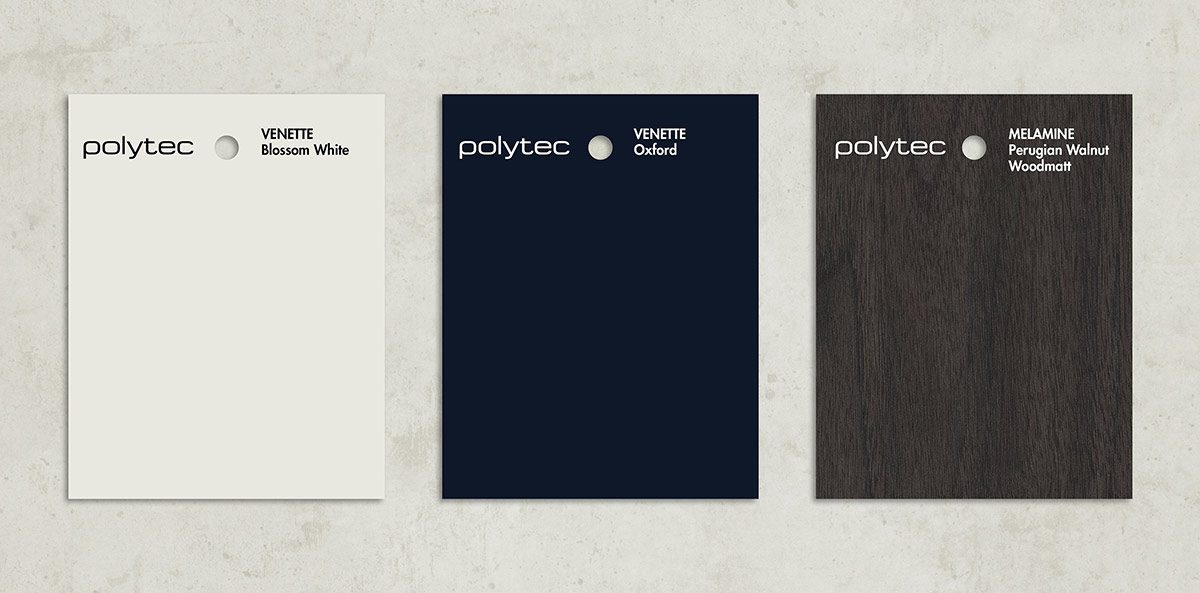 polytec's Venette range expanded with Blossom White, Oxford, Canterbury Grey and Black Wenge, while Woodmatt welcomed the warm Perugian Walnut addition.
Polytec's door ranges expanded with the introduction of Avellino doors, a contemporary edition of a traditional hampton-style door, available in the entire Woodmatt range.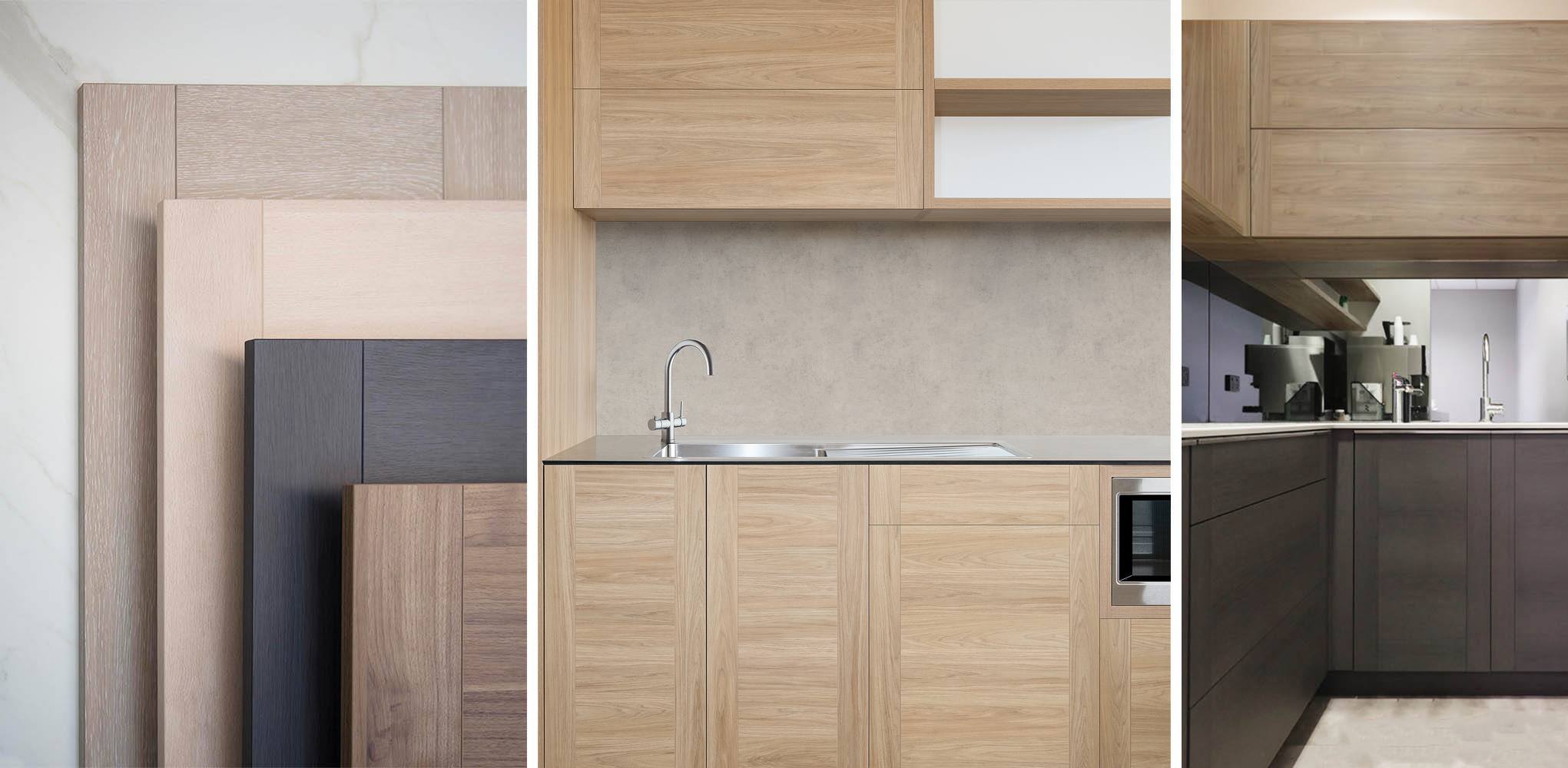 Avellino doors in commercial and residential kitchens create a sophisticated, modern space.
polytec's innovation continued with the newest release of Xenolith, a superior solid core product which can be used in various high-traffic applications such as commercial furniture, feature walls and partitioning.
The introduction of the new Smooth finish in four new stone colours into polytec's COMPACT laminate range avails exciting new design possibilities for commercial projects.
21mm Woodmatt Benchtops have pioneered thin benchtop applications, allowing for a touch of luxury to residential and commercial design.
Florentine Walnut Woodmatt and Bottega Oak Woodmatt expanded into polytec's Thermolaminated range, creating a realistic timber alternative - the vinyl wrapped doors producing seamless edges.
Black anodised Aluminium Finger Pull doors were released, creating an option for modern kitchen combinations. The black matte integrated handle allows for a seamless connection from hardware to tapware and fixtures.
ULTRAGLAZE Ultramatt finish was released in White, Mink and Black, maintaining the benefits of the original product while sustaining style and modernity.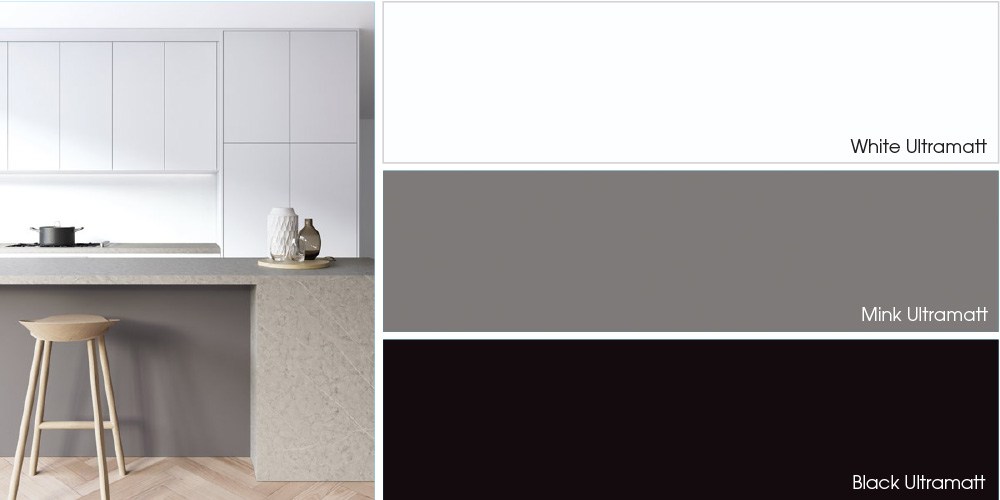 polytec ULTRAGLAZE range expanded with Ultramatt, the ultimate matt finish.
The continued support allowed for polytec to achieve over 15,200 followers on Instagram and 6,200 on Facebook. The social media platforms connecting thousands of cabinetmakers, builders, designers and architects and enabling a wide variety of photography to be viewed nationally.
polytec created a new campaign with McGrath Foundation, allowing for Australian cabinetmakers to sponsor the fantastic cause. With the combined support of over 150 companies, $53,955 out of our $130,000 goal was raised over a six month period - an outstanding response for a worthy cause.
In addition to product releases, the business has continued to grow with the installation of Australia's newest particleboard line in our Oberon factory. In mid-December, we were able to produce the first board off the press - a milestone achieved by our hardworking, diligent team.
Australia's newest particleboard line in Oberon.
polytec exhibited at the industry-renowned AWISA expo in July for four days, ending the week with a spectacular, exclusive event at Sydney Town Hall. Without our customers, events such as this wouldn't be possible.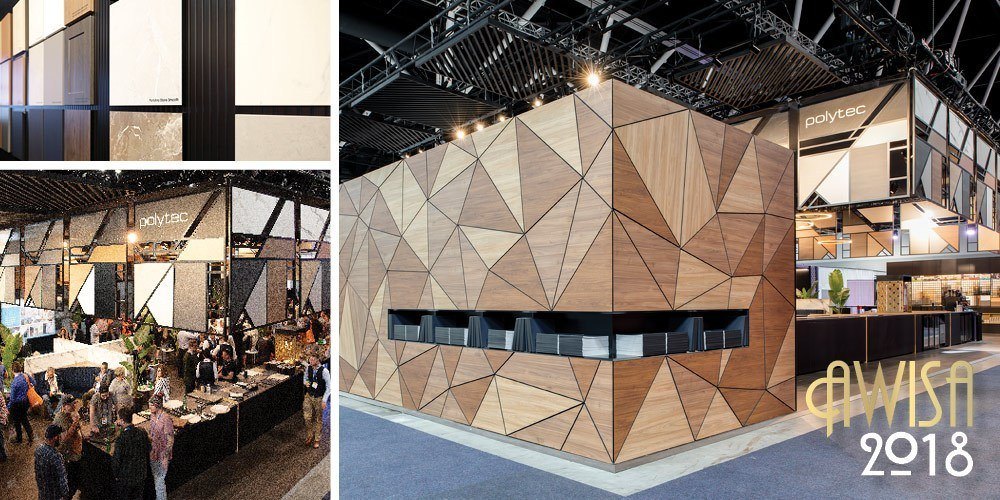 polytec's stand at AWISA showcased the latest and greatest products from the innovative business, highlighting laminate products as a game-changer in the decorative surfaces industry.
Thank you for helping us make polytec a thriving, innovative company for 30 strong years in the industry.