Presented by Darren Palmer, the polytec and Hafele Osborne Park Selection Studio was celebrated with over 200 designers, architects and builders at the Grand Opening event.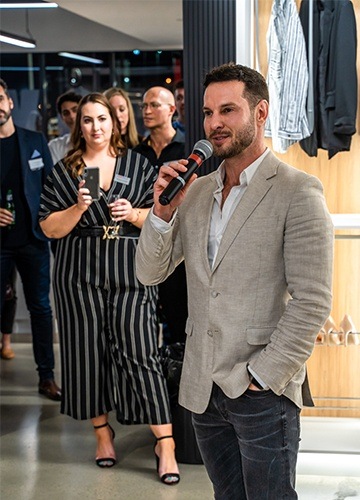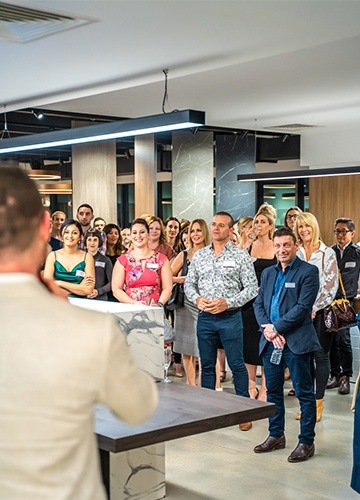 Designers, builders, architects, joiners and consumers are welcome to explore the innovative colours and finishes polytec have on offer. Our expert consultants will navigate you through the extensive range of high-quality Australian products available to help you create your unique design style.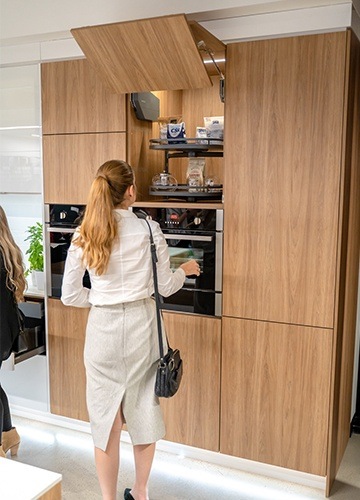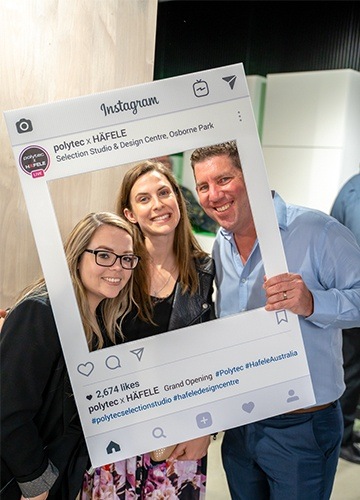 Partnered with Hafele, the Osborne Park Selection Studio contains a complete door selection display, an array of benchtop designs, and custom furniture, making it the perfect place to choose products for your next project.
Check out whats inside the Perth Selection Studio.