The inside of your cabinets are just as important these days, as the decorative face. Coloured Internals are one of the little-known design tricks that can elevate the total joinery design. It can create bespoke elements and reveal moments of surprise behind cupboard doors or drawers when opened.
polytec's internal cabinet colours are a curated range of solids and prints. Elevate a typical White or popular oak look with Cinder or Black internal cabinetry or soften your Prime Oak joinery with the new Italian Cotton or Natural Cotton range.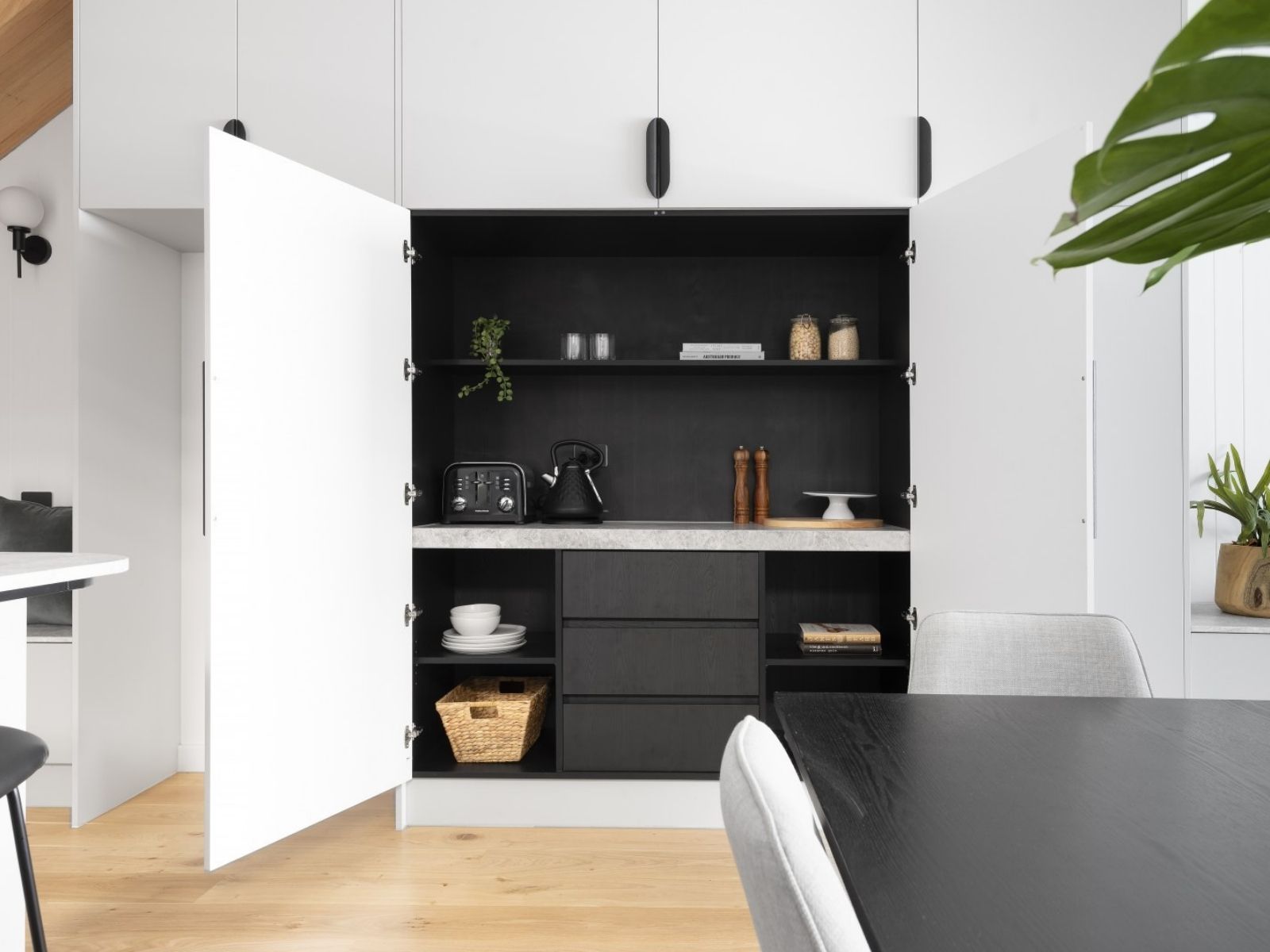 This design element has really taken off in the past 12 months and is not going anywhere soon. Interior cabinetry (or the carcass) can be fabricated in dramatic contrasting colours to your external decorative face on doors, drawers, and panels. It is a way to add individuality to your kitchen or project and add more depth and personality to your space.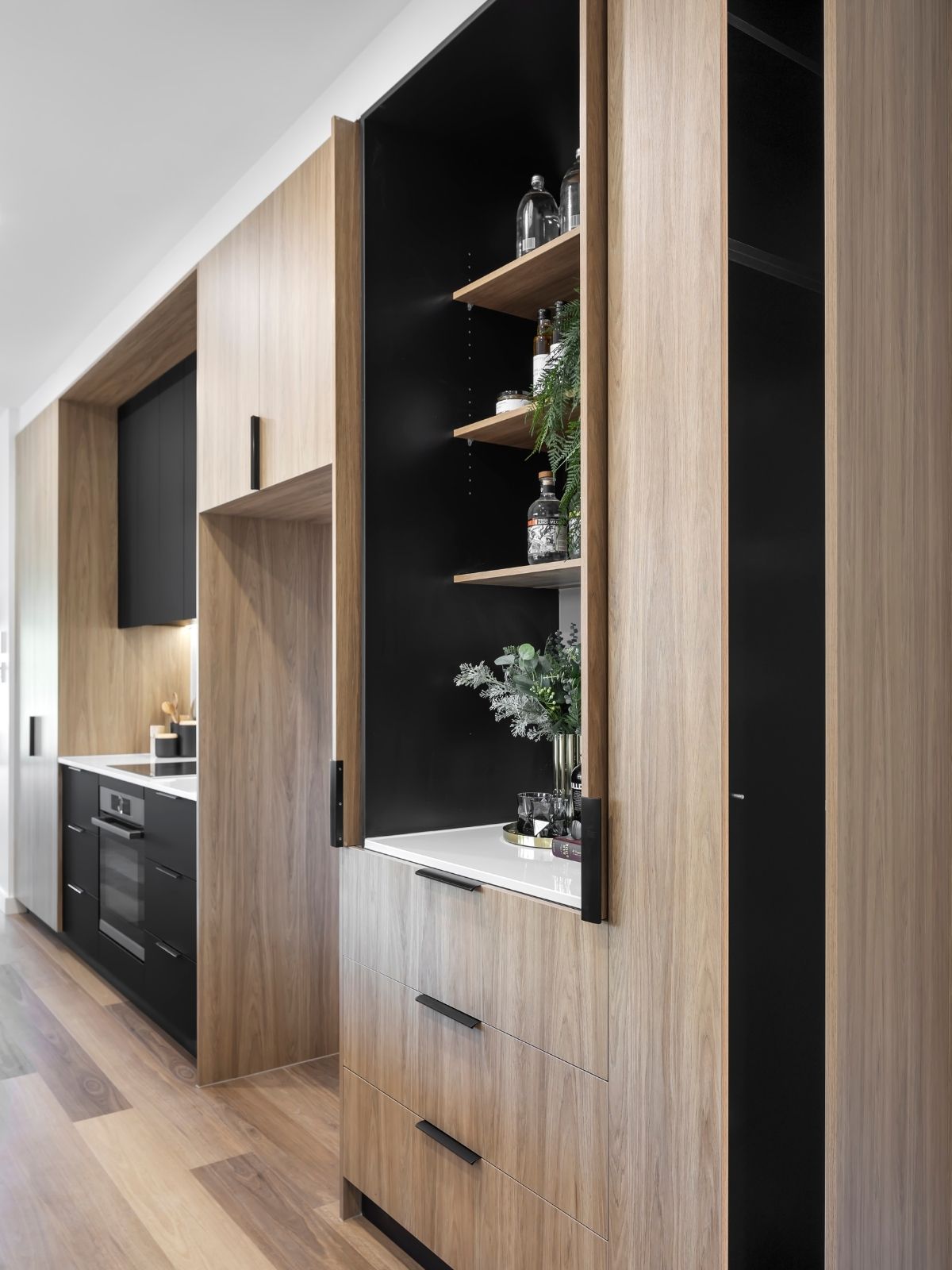 Internal cabinet colours are not just for kitchens. They are ideal for bespoke furniture, custom vanities as well as wardrobes and home office joinery, creating a sophisticated look and elevating the value of your project. To see our full range and how polytec can inspire your space click here.
By Marylou Cafaro, Images supplied by Brilliant SA, C.Kairouz Architects VIC, Merbuilt VIC