Which decorative surface applications are growing in popularity in joinery?
Joinery is a dominant feature of Australian residential design in comparison to international markets where componentry is prevalent. Our kitchens tend to be generous and TV units and wardrobes are often built-in. Responding to market interest in joinery, decorative surface applications have diversified. Here are some current trends:
Big on Timber

The long-standing trend towards natural products is still strong. Surface finishes featuring timber grains hold perennial appeal.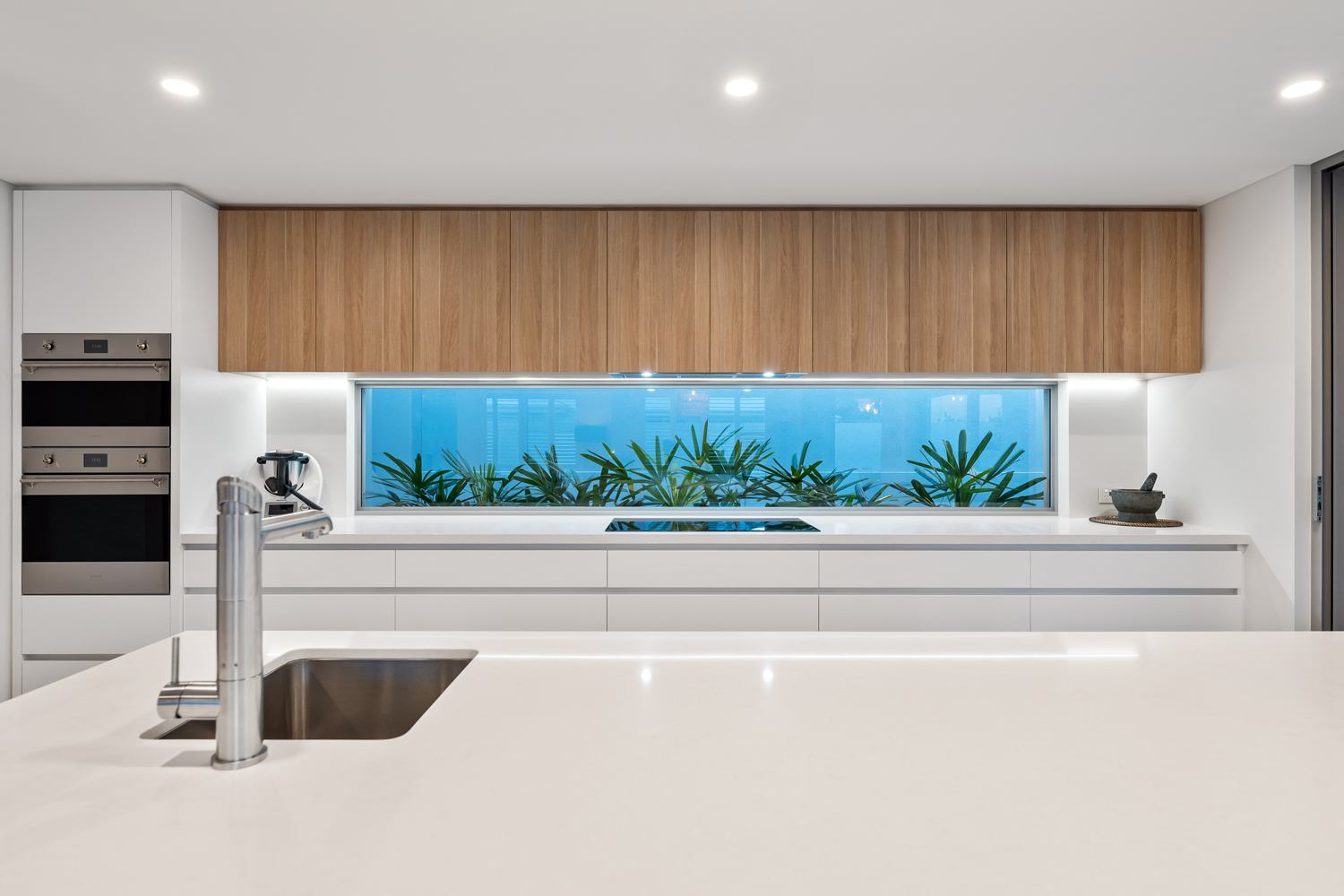 Composite Materials and Finishes

The use of composite materials and finishes in exterior architecture is influencing interior surface palettes. In commercial interior scenarios - that has translated to the use of multiple timbers within a scheme. In residential interior environments - designers are mixing material types and finishes such as timber and stone; profile doors and flat door beveled doors; and timber vertical surfaces with horizontal stone tops.
Point of Difference

Stone benchtops have peaked in popularity and polytec WOODMATT has stepped up to provide an attractive alternative. WOODMATT's authentic timber appearance - now offers designers a compelling point of difference. While stone is still a big player, there's been a swing back to timber laminate as a horizontal surface.
In 2017, 40% of all benchtops manufactured by polytec were timber finish
Colour blocking in joinery design - specifying WOODMATT for both horizontal and vertical surfaces is a strong trend
Flow-on Effect

Storage has become larger, taller and more abundant - featuring materials and surfaces that add interest such as timbergrain surface products. We're now seeing a continuous flow of timber joinery products, extending into shelving and wall paneling. Laminate is increasingly being selected for wall paneling and room divider elements within residential projects - in place of plasterboard walls.
Less is More

Cabinet interiors are being decked out in sophisticated black or mid-grey. Pantry and bar elements are also receiving some special treatment with the specification of metallic finishes on small areas.
Bio: About Marylou Cafaro (formerly Paino)
Marylou Cafaro is a leading trend forecaster, interior designer and building industry authority with more than 30 years experience consulting to innovative Australian manufacturers, suppliers, builders and retailers. She specialises in colour and product design through the analysis and interpretation of key market trends and consumer preferences.
As Lead Designer of polytec's Product Development Team, Marylou has been instrumental in the rollout of RAVINE, LEGATO, MATERA, WOODMATT, VENETTE and updating the core colour range.
Marylou's expertise in forecasting future directions is reflected in her interior design projects enabling her to create dynamic retail, exhibition and residential interiors - ensuring product development is design-led and in tune with market needs.
An avid traveller to international trade fairs, Marylou is also Principal of colour + material design (cmdesign) and co-author of Trendjournal, Journey through Eurocucina 2008.
Images courtesy of AMG Home Builders