Batten Oak, polytec's newest colour release is designed to transform a flat door or curved surface giving the perception of depth and texture using a combination of colour and digital technology that mimics the realistic look of a batten oak hardwood structure.
polytec have developed the Batten Oak design based on the popular Boston Oak colourway. The linear pattern, and carefully calculated shadows create an incredible appearance and capture the warmth of natural timber highlighted by the Woodmatt finish. Available in 18mm prefinished board under the Evolution range, 13mm compact and high-pressure laminate, Batten Oak allows the ability to easily create curved vertical surfaces without needing to manufacture and finish multiple joinery parts.
Batten Oak creates the illusion of raised timber battens with tangible grooves however is flat to the touch and easy to clean and maintain with a Woodmatt finish.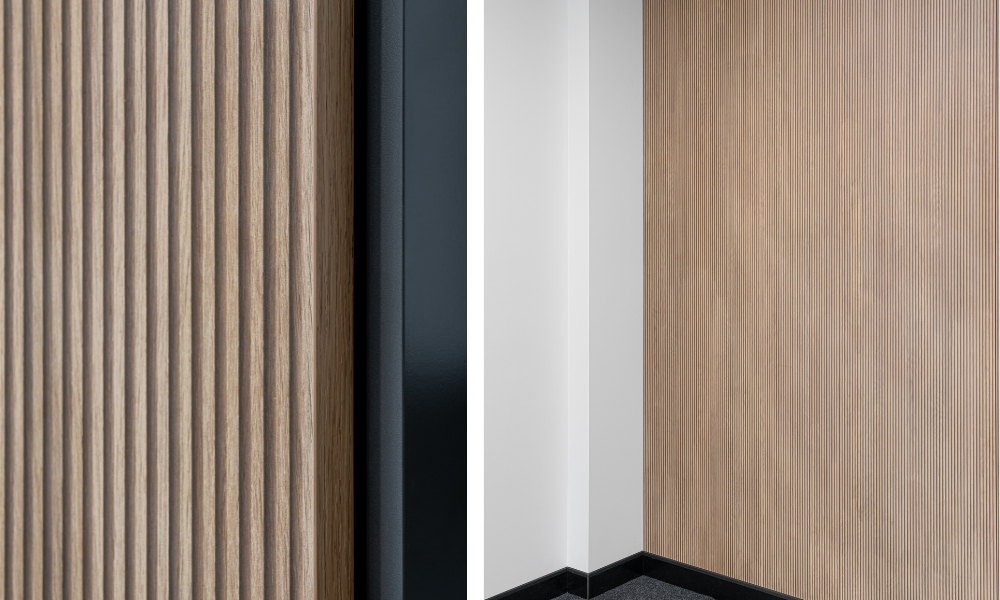 For more information on polytec's Batten Oak visit our website.