Why has surface finish become a stronger focus than colour in decorative finishes?
The sense of touch has been elevated in interior environments. Touch is often our first experience of an object, fabric or surface and it's increasingly becoming the first thing that people comment about, even ahead of colour. Here are some reasons why:
Touch Screen Technology
Swiping touch screens and smart phones has become second nature as communication through touch continues to grow.
Touch - Fast Facts

Touch is the first of all senses to develop

Touch can make us feel more connected

We begin receiving tactile signals even before we are born

Stimulating the pressure receptors in the skin can reduce stress hormones, making tactile surfaces ideal for aged care and wellbeing projects
Fit For Purpose
Different surface finishes suit particular applications. The increased specification of handle-free doors and panels was a key driver behind our development of VENETTE - a super matt solid colour surface finish featuring fingerprint resistant technology. VENETTE provides a cost effective and low maintenance solution for high traffic environments.
Improved Surface Tactility
Our investment in premium quality plates helped us to achieve WOODMATT's authentic timber appearance.
Less Gloss More Matt
Designers often talk about the 'pendulum effect' - occurring when a complete opposite trend emerges as a counterpoint to a trend that has been around for a while. In the case of gloss we predict:
Super gloss and sheens to remain popular for many years but in smaller expanses than previously supplied

Gloss will be mixed with other surfaces

Gloss will continue to play a functional role in helping smaller spaces appear larger

Super matt surface finishes have followed on from the decade-strong popularity of gloss finishes and will remain relevant

Continued interest in softer tactile surfaces - uncoated and with a refined presence - as a reaction to less gloss
Super Matt, Super Low Maintenance
VENETTE and MATERA are two products that have set a new standard in low maintenance.
VENETTE's new fingerprint resistant technology has resulted in a super matt finish that's exceptionally easy to keep clean

MATERA's honed stone range features a 'super matt' finish and low maintenance quality courtesy of an additional manufacturing process - that's over and above traditional manufacturing processes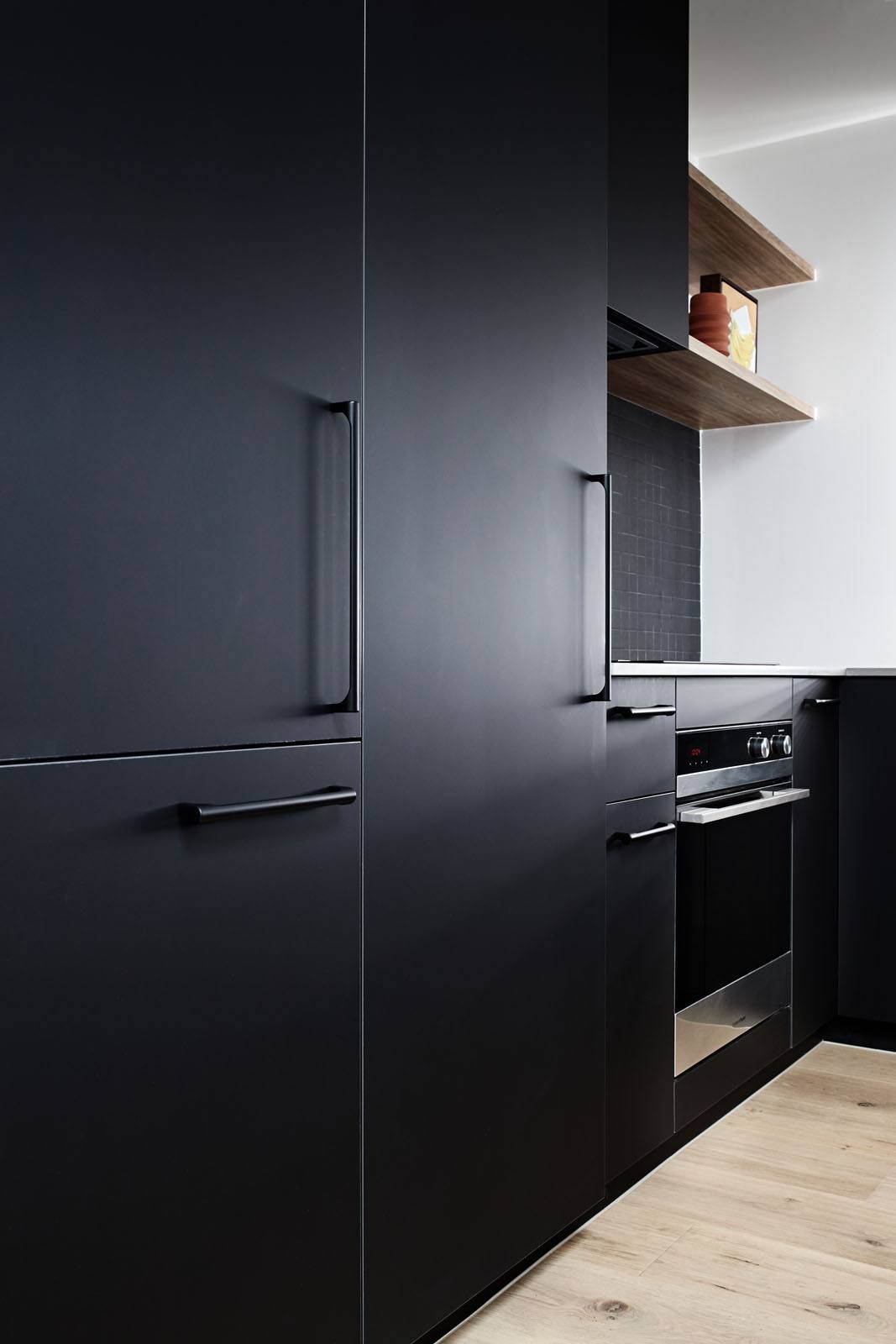 Back to Nature
The back to basics and raw luxury trend that emerged following the GFC is still very much in vogue.
The raw veneer appearance and embossed woodgrain of polytec WOODMATT helps to make the laminate feel more like timber and less like a laminate or melamine. WOODMATT adds a natural dimension to the practical and durable properties of laminate.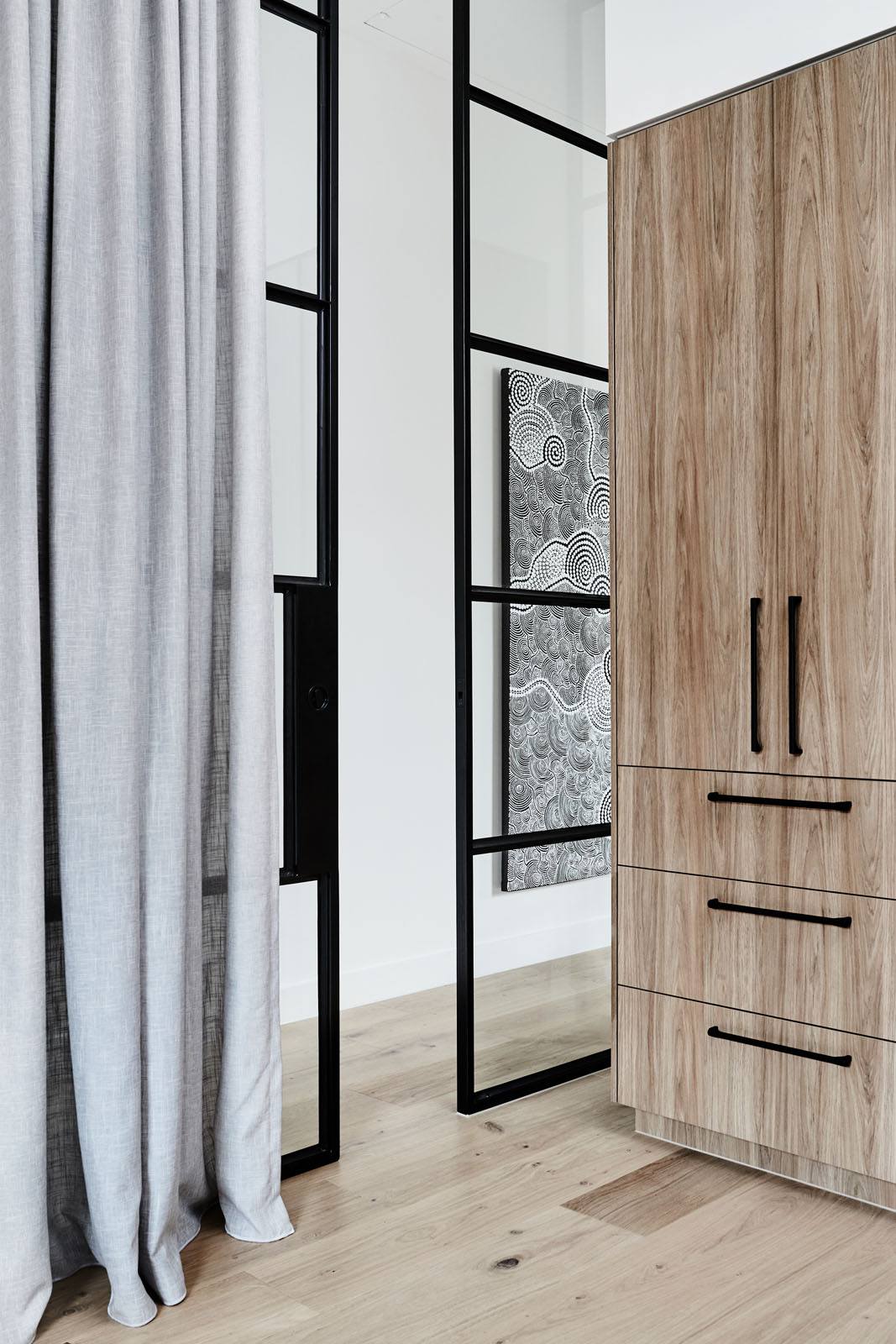 Perception Turnaround
We've achieved our mission of making the ordinary extraordinary. Tactile surface enhancements have helped to change the perception of laminate. While laminate is still a valuable product that is durable and flexible in application - it now looks and feels a whole lot better.
Bio: About Marylou Cafaro (formerly Paino)
Marylou Cafaro is a leading trend forecaster, interior designer and building industry authority with more than 30 years experience consulting to innovative Australian manufacturers, suppliers, builders and retailers. She specialises in colour and product design through the analysis and interpretation of key market trends and consumer preferences.
As Lead Designer of polytec's Product Development Team, Marylou has been instrumental in the rollout of RAVINE, LEGATO, MATERA, WOODMATT, VENETTE and updating the core colour range.
Marylou's expertise in forecasting future directions is reflected in her interior design projects enabling her to create dynamic retail, exhibition and residential interiors - ensuring product development is design-led and in tune with market needs.
An avid traveller to international trade fairs, Marylou is also Principal of colour + material design (cmdesign) and co-author of Trendjournal, Journey through Eurocucina 2008.
Sources: Touch Research Institute, Psychology Today www.psychologytoday.com/articles/201303/the-power-touch [accessed 19 Dec 2017]
Images courtesy of Red Door Project and S.Group