Bringing a modern appeal, similar to a stone or granite edge, polytec's 21mm Tight Form benchtops are designed to create a seamless aesthetic with the functionality of high-pressure laminate. The Tight Form profile was created to match the natural qualities we associate with authentic stone tops.
Available in a wide variety of stone structures, wood grains, and solid colours, with a variety of finishes including Matera, Woodmatt and Smooth, gives you design flexibility. polytec's range of realistic stone and marble prints add an element of luxe to your space, whilst also offering several benefits. They're not only durable, versatile, and sustainable, but also present a cost-effective solution to producing the look of stone.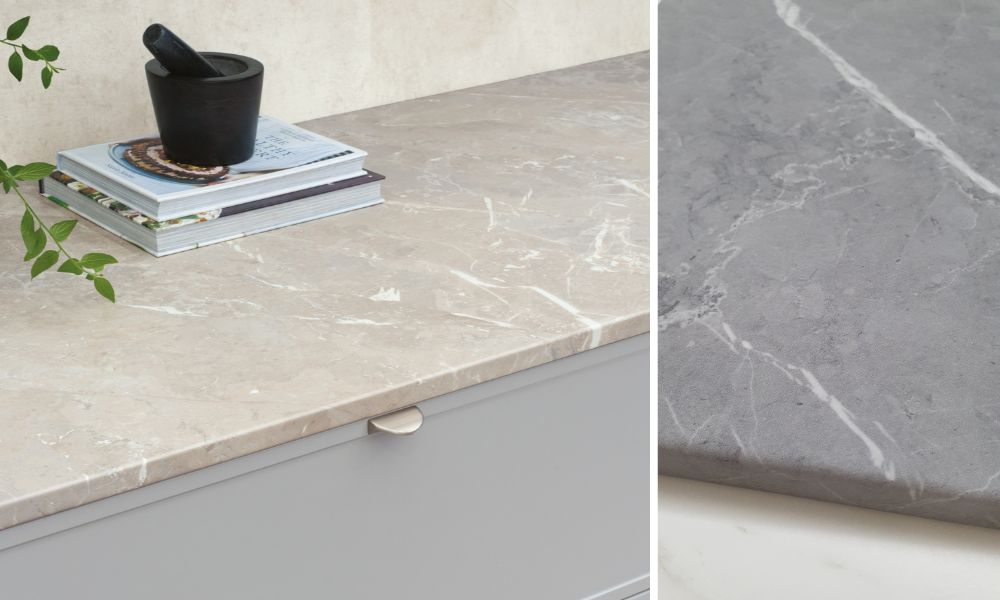 Built to withstand the rigours of daily use, these benchtops offer exceptional strength and durability, whilst also being easy to maintain. They exude contemporary elegance, but also provide outstanding durability and functionality.
Transform your space by using polytec's Tight Form benchtops, adding a touch of affordable luxury to produce that elegant look. You can create a unique and personalised space with the complementary cabinet and joinery colours in polytec's range to complete your dream design.
Order free samples today to see the colour and get a feel for the finish. You can discuss your colour selections in further detail by booking a free Virtual Consultation or by visiting your local polytec Selection Studio.