Its composition comprises layers of kraft paper saturated in resin and fused together under high heat and pressure. This manufacturing process results in a solid and non-porous material that can withstand the rigours of daily use in a wide range of applications.
Whether you're designing a busy commercial space or simply a family kitchen, Compact laminate can withstand the toughest challenges, maintaining its aesthetics for years to come. When it comes to durability, Compact laminate is the ultimate long lasting, low maintenance decorative panels for the most demanding, hard-working environments. Totally impervious to water, it also has a beautiful appearance with outstanding stain and wear resistance and excellent hygienic properties.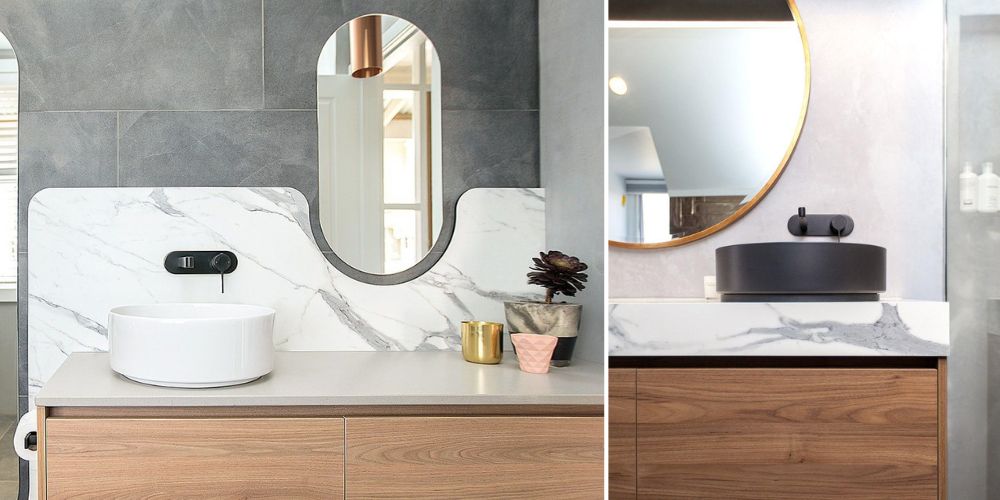 polytec's Compact laminate range offers an expansive selection of colours and finishes that enable design creativity. Whether you're seeking the natural beauty of timber, the elegance of stone or a solid colour, this range has you covered. Characterised by a distinctive black core, Compact laminate holds extra appeal on the aesthetic front.
Offered in three thicknesses, 5mm, 13mm, and 18mm, which allows a wide range of applications and a go-to product for the most demanding interior and external joinery environments. Both Matt and Smooth finishes are certified antibacterial surfaces.
Being extremely durable and requiring minimal cleaning, the material is perfectly suited for high-traffic and commercial applications such as schools, laboratories, shopping centres, hotels, universities, cafes, bars, health and aged care facilities, and more.
5mm Compact laminate is perfect for wall panelling, wet area feature walls, POD manufacturing and high impact areas. Quick and easy to install with no grout lines, simple to clean and maintain, you can be sure 5mm Compact laminate is the perfect product for your next design.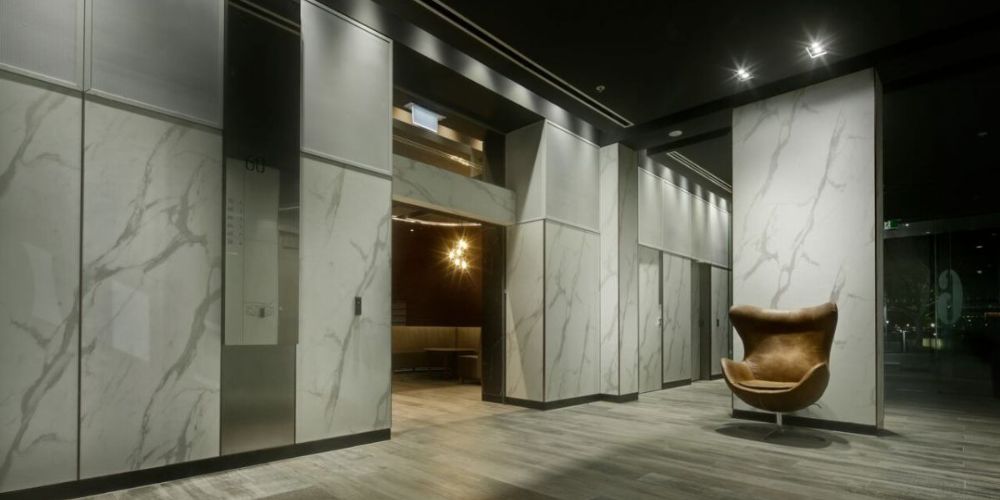 13mm Compact laminate is a first choice in any commercial setup for applications such as partitioning systems, change rooms, lockers, and more. Matt and Smooth finishes offer antibacterial options as well.
18mm Compact laminate offers a new thickness to the range. The latest offering is available in three colours in a matt finish for applications such as correctional services, benchtops, alfresco areas, café tops and wall panelling. The new product is durable, antibacterial, impervious to water, and hard wearing, making it the perfect solution for high-traffic applications.
Both 13mm and 18mm cut to size tops are available in Sharknose and Aris profiles, giving you options suitable to any design style.
Not only does Compact laminate offer many benefits for easy maintenance, but it's also a sustainable choice. Crafted from renewably sourced materials, which minimises environmental impact without compromising product quality. Additionally, its long lifespan reduces the need for frequent replacements, further reducing waste.
Compact laminate by polytec combines durability, versatility, sustainability, and unmatched quality. From residential spaces to commercial environments, it provides an exceptional solution that stands the test of time.