polytec's Surano doors are now available for a wide range of applications, adding an element of luxe character to your design. These beautifully crafted doors will elevate the look of your design, adding a modern touch to any space.
This shaker style door is made using decorative board glued and dowelled together into a multipiece construction, ensuring strength and stability. Available in a range of timber prints, and solid colours, enhanced by the selection of either Woodmatt, Ravine, or Matt Melamine finishes. Stylish and functional, Surano doors are suitable for application in kitchens, bathroom vanities, wardrobes, laundry, wall panelling, and more.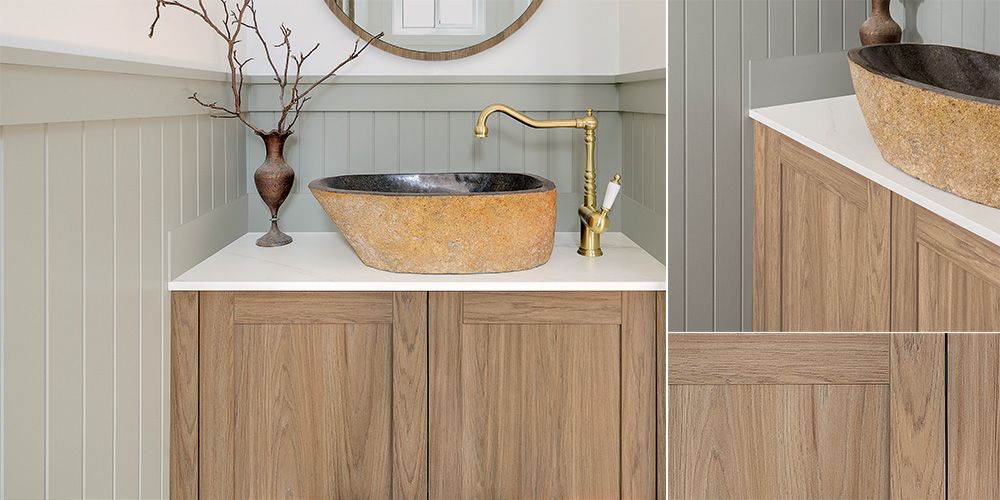 They are 18mm in thickness with a 9mm insert, which can either be decorative board in the same colour or try a contrasting colour like polytec's latest colour release... Rattan.
Swiss Rattan is a traditional warm yellow rattan colour with a black centre to give the sense of depth. Swiss Rattan partners well with black and dark colours and many oaks. Danish Rattan is a softer yellow tone rattan with warm taupe double rattan centre, pairing well with softer oaks or dark tones as a contrast. Both Rattans give the appearance of depth, however, are a Woodmatt surface, making them easy to keep clean and maintain. polytec Rattans are great for furniture items, entertainment units, vanities, kitchen tall units, and more.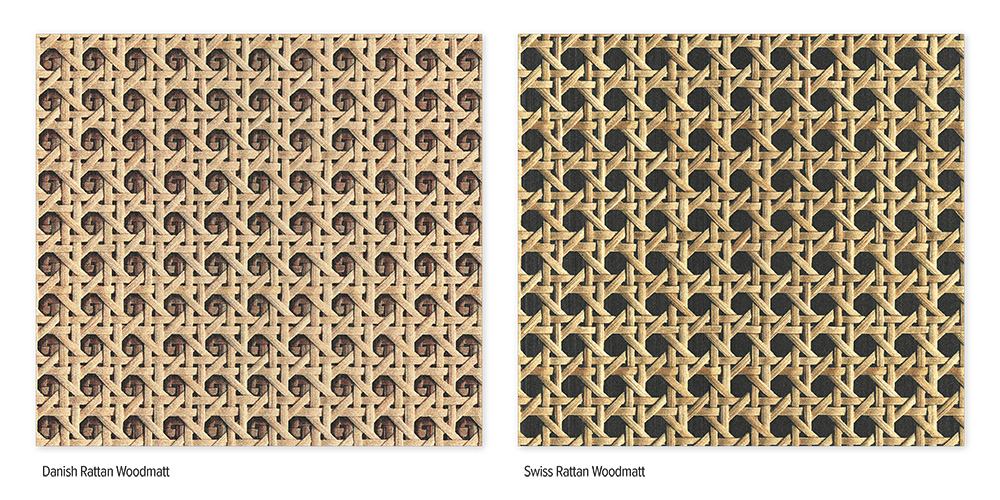 You can also add glass inserts to the middle of the Surano doors to create a feature. Glass inserts are available in a variety of options including Fluted, Etched, Sapphire White, Mirror, and more. The grain direction for these doors will always be horizontal through centre rails and vertical on side rails.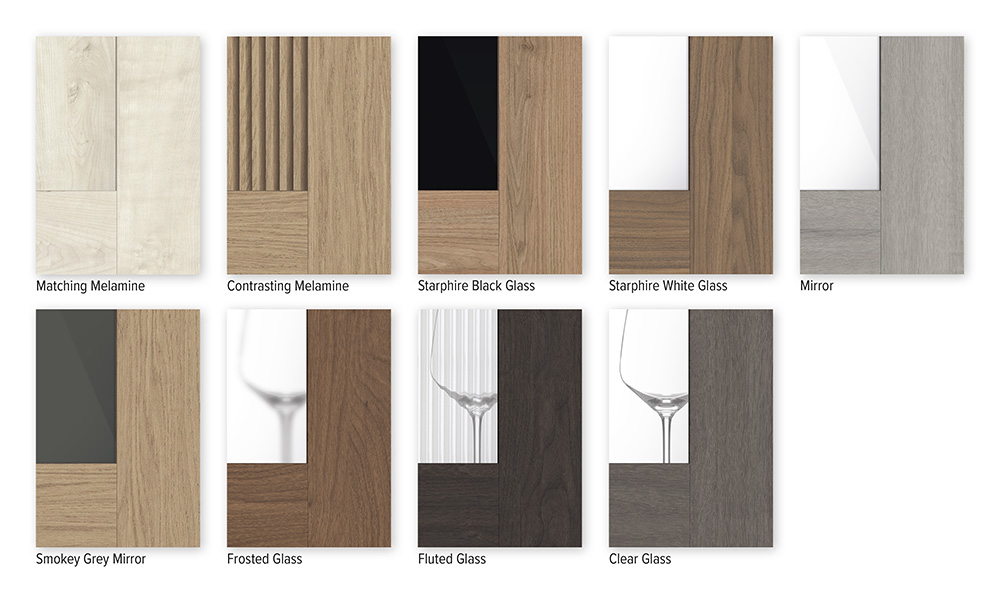 polytec are the market leaders of custom-made cabinet doors, so you know you're buying a product of quality. Surano doors are impact-resistant to everyday knocks and bumps and come with a 7-year limited warranty, giving you piece of mind.
You can be bold, classic, or minimal with Surano doors, they give you flexibility with your design. Create a timeless design with Surano doors by polytec, and bring depth, texture, and a luxurious feel to your interior spaces.
You can read more details about the colour range, and styles available in the Surano doors brochure.